The Welcome Services
We welcome you in the Reception at the beginning of the pedestrian precinct and accompany you to the room you chose. We have the pleasure of telling you the history of your thematic room and legends and curiosities on the magical Borgo di Apricale.
Luggage Transport Service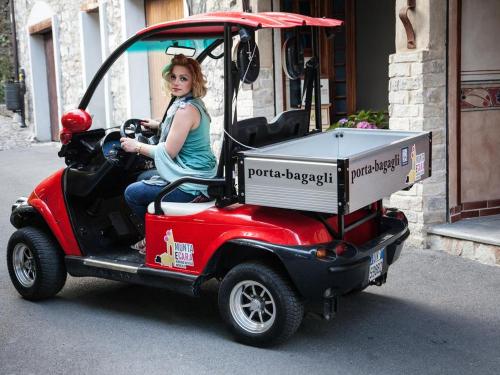 If you have many luggage you can ask us the rates of our shipping service with the small Minnie electric car!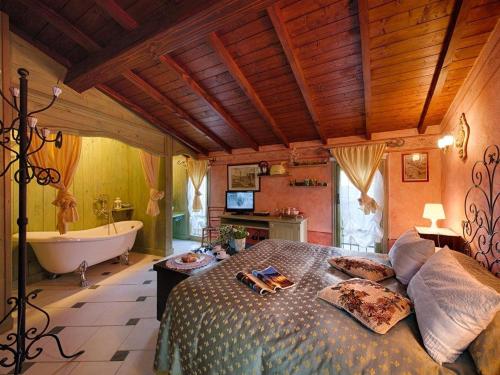 All of the rooms and suites feature elaborate decor and comfort details: bathtub or shower with Jacuzzi bathtub or nineteenth-century bathtub, elegant beds with canopy.

There are common areas for reading and relaxation and all you need to prepare a tea or coffee for our guests to enjoy a pleasant break.
Surprises and Presents